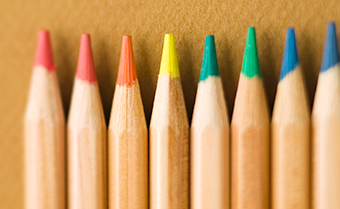 Choosing a college can be exciting—and daunting.
If you're a parent who's invested for years in a 529 College Savings Plan, make sure you spend your dollars wisely. That means finding the best school at the best price.
But the "best" school means something different to everyone.
So how do you choose a school that lives up to your student's personal criteria without breaking the bank? Here are 6 simple steps to follow:
1. Decide the type of college is the best fit
Lynn O'Shaughnessy of The College Solution Blog says schools fall into 3 categories:
Research universities. These schools combine teaching with research. They often have strong reputations and name recognition. Other benefits include state-of-the-art facilities and specialized majors. But there can be downsides. At research universities, you're likely to have graduate students teach some of your classes.
Liberal arts colleges. Liberal arts colleges don't prioritize research. Teaching is the primary focus. That means undergraduates will benefit from well-qualified professors in the classroom. The downside: These are often the most expensive schools.
Regional universities. Also called master's level universities, these schools offer bachelor's and master's degree programs but few doctoral programs. That means undergraduates, don't have to compete with graduate-level students for resources.
You can sort by the different types of schools if you look at popular rankings, such as U.S. News & World Report.
2. Include an in-state public school on your list
If your student isn't likely to qualify for a merit- or aid-based scholarship and tuition price is a major factor, include an in-state school on your list, even if it's not your first choice.
There are benefits to attending a state school, including:
Local name recognition. If your student wants to land a job close to home after graduation, attending a recognized state school can be advantageous. Employers in your area will recognize the school, and chances are high that a few of the hiring managers will be alumni.
Networking opportunities. Your student can stay nearer to friends and business contacts if he or she doesn't move across the country.
3. Consider out-of-state options
While there are benefits to staying close to home, moving away may provide unexpected opportunities.
Potentially stronger offers. Many schools want to attract out-of-state students for bragging rights. They want to show that students will travel across the country to attend. As a result, your student may be enticed by a more generous financial aid or scholarship package.
Life experience. College can provide the opportunity for your student to live in a different part of the country or even abroad. Some students thrive in this environment, becoming more independent and developing critical life skills not afforded by regional schools.
Choices. If you widen your geographic search, you'll have a greater variety of colleges (and maybe career options) to choose from.
4. Find the hidden gems
If you're hoping your student will receive financial aid or a merit scholarship, it's a smart idea to expand your search beyond the big-name schools.
It's no secret that colleges grant scholarships to strong applicants. But even superstar students will face challenges earning those scholarships from popular, highly selective schools. You may find smaller, less-well-known schools willing to work with you. In many cases, these schools offer an education as solid as their larger counterparts do.
Here are some resources for finding the hidden gems:
The College Raptor Hidden Gems 2018. This list ranks colleges based on their overall national rankings and then narrows them down by the number of applications received and the number of students attending.
Niche college search. Niche uses a combination of reviews and data analysis to rank schools across the country (from kindergarten through college.) You can customize the search criteria by school type, price, location, and size.
5. Graduation rates
The ultimate goal is for your student to love the college experience and earn a degree.
Most ranking sites include graduation rates. You might notice they're often surprisingly low—far below 50% for many state schools.
Those low rates don't mean students didn't graduate. Students may have taken extra time to graduate, or they couldn't register for the classes they needed to graduate on time, or maybe they transferred to another school.
You can get more information on graduation rates, including 4-, 5-, and 6-year graduation rates, at College Results Online.
If a school on your list has a low graduation rate, find out why.
6. Understand the net price
For most families, price is a key factor when choosing a college. Even if you've saved a significant amount, you'll still want to get the most for your money.
To make it a little easier to understand the cost of college, most schools now include a net price calculator on their websites.
These calculators allow you to enter your income details and your student's grades and GPA to see if he or she is likely to receive a scholarship or financial aid.
Net price calculators don't guarantee how much you'll pay. But they're a good starting point for understanding price and deciding which schools are within your budget.
Once you've created a list, whittle it down by visiting campuses and sitting in on classes to understand a school's priorities.