As a parent, you dream of a bright future for your children. Part of that dream includes seeing your loved ones graduate—without a lot of debt.
The prospect of paying college bills may feel overwhelming, and that's completely understandable. Luckily, however, you have a powerful savings option like the NY529 Direct Plan. Plus, you can use the free online planning resources available on NY529 Direct Plan website @ nysaves.org to help ypu reach your goal.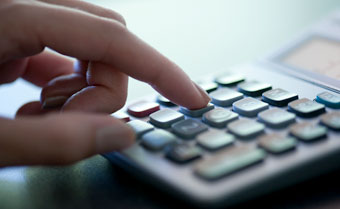 See how much college could cost
How much will college cost when your kids are ready to attend? Use the calculator under "How much could college cost in the future? to estimate future costs for both public and private schools.
Learn how much you need to save
This tool "How much do I need to save" estimates how much you may need to invest each month. If you can't save the recommended amount right now, don't be discouraged. Just save what you can. Remember, every dollar you save is one less you will have to potentially borrow down the road!
Invest wisely
Many 529 plans offer simplified investment selections based on whether you're a conservative, moderate, or aggressive investor. These portfolios automatically adjust their holdings based on your child's age. That means they invest more in stocks (which have higher risk but higher return potential) when a child is young and shift more money to lower-risk bonds and cash (like a money market account) later on.
If you're not sure which type of investor you are, find out here.
If you already know which type of investor you are and/or you prefer to create your own mix of investments, choose Option 2—Select your temperament from this asset allocation resource titled "Find the right asset mix" to determine an appropriate option based on your child's age.
Calculate short-term tax savings
If you are a New York state taxpayer, don't forget your tax savings each year. Since you've chosen a 529 plan that allows you to deduct your contributions, you can calculate those state income tax savings based on your annual contributions to the plan.*
Use these resources regularly to stay on track
Planning for a major expense like education takes years, so bookmark these resources for future use. In the months and years ahead, they may help as you work to make those college dreams a reality.